Zhejiang Hotsun Household Products Co.,Ltd.
Address: No.88, Jiaxi Path, Economic Development Zone, Jinhua City, Zhejiang Province, China
Zip-Code: 321000
Tel: 0086-579-82238688/82238788
Fax: 0086-579-82261888
Email: sales@haotai.org
sales@china-hotsun.com
Skype: baoqiaoye
Website: http://www.haotai.org
MSN: baoqiaoye@126.com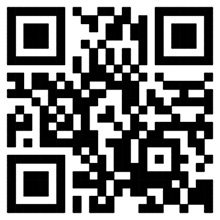 Not in the outdoor pot to brave the wind and dew
(Hits:)
Origin
Author
Add Time2016-10-26
An outdoor sports, maybe a lot of people will think of "the word, but it only shows how brave the wind and dew" we still don't know much about outdoor. In fact, even if walking in the outdoor, as long as the set of pots, eating problems or a good solution.

Reporters in the sky state outdoor supplies store to see a variety of single sets of pots, 2-3 person sets of pots, 4-6 people set the pot everything. "Smile" tour pal told reporters: "every week we organized outdoor sports, if it is 2 days of activities, the pot is essential items, after climbing the mountain, we tied up the camp after the pot comes in handy, with the pot surface, boiled meat, can also be hard in the field" a corruption". Of course, "said a smile", pot role is not only to let everyone eat in the wild, or they communicate with each other about the bridge tour pal. For the first time to participate in outdoor activities of the tour pal will have a process, and we know and understand, busy during the day climbing, concentrate on legs and eyes on the night, everyone around the pot cooking rinse the meat, can quickly eliminate the strangeness between "tour pal, let new people who quickly into the collective, if you drink, the more" beautiful ".

Reporters learned that the pot prices currently on the market ranging from tens to hundreds of yuan, according to the "smile", there are two main sets of materials: stainless steel and aluminum pot pot. Stainless steel is the largest density, made of the weight of the cooker is also the largest, in terms of heat conductivity, stainless steel is obviously not as good as aluminum, so the application of stainless steel pot is not widely. On the contrary, aluminum is widely used in outdoor. This and its price is not divided. Although the intensity is low, aluminum products are generally relatively thick, but it has a very small density, which can keep the lighter weight in these materials. Aluminum also has excellent thermal conductivity. Coupled with its low price, so it is widely used.