Zhejiang Hotsun Household Products Co.,Ltd.
Address: No.88, Jiaxi Path, Economic Development Zone, Jinhua City, Zhejiang Province, China
Zip-Code: 321000
Tel: 0086-579-82238688/82238788
Fax: 0086-579-82261888
Email: sales@haotai.org
sales@china-hotsun.com
Skype: baoqiaoye
Website: http://www.haotai.org
MSN: baoqiaoye@126.com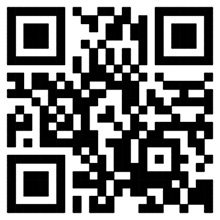 On the stainless steel pot with non stick function
(Hits:)
Origin
Author
Add Time2016-10-26
Stainless steel pans with non stick function, the key is you have a good grasp of the temperature, when the pot is hot enough, the constant temperature can reach 160-180 degrees, not sticky food effect. We use stainless steel cooking pan stick, this is not the problem of pan, but the method of use. Stainless steel pot to prevent sticking, there are two better preheat method:
The first way: the pot on the fire heat source (not to exceed the bottom is appropriate) heating 1--2 minutes, a small amount of water thrown into the pot, until the water condensed fixed motionless in the center of the pot, the temperature has been reached. If the water was drained or jump around, the temperature has not yet reached, need to continue heating. The temperature is attained, turn the fire, pour the oil, the oil in the pan spread evenly, can be directly fried fish or other sticky food.
Second methods (the way to save more, the key recommendation): cold cold oil pan, the oil poured directly into the pot, heat the oil in the pan to produce oil lines spread to the edge of the pan, the temperature that is enough, then put cooked food. I can use one more way. However, this approach has a disadvantage, that is, the cleaning of the boiler is more trouble.