Zhejiang Hotsun Household Products Co.,Ltd.
Address: No.88, Jiaxi Path, Economic Development Zone, Jinhua City, Zhejiang Province, China
Zip-Code: 321000
Tel: 0086-579-82238688/82238788
Fax: 0086-579-82261888
Email: sales@haotai.org
sales@china-hotsun.com
Skype: baoqiaoye
Website: http://www.haotai.org
MSN: baoqiaoye@126.com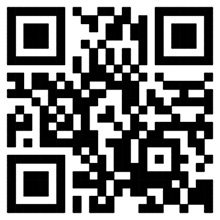 How to clean the stainless steel pot
(Hits:)
Origin
Author
Add Time2016-10-26
Stainless steel pot with good looking, but the cleaning is a big problem, especially in the light of the pot with even more so. Before, I used a myriad of cleaning methods, but the effect is not good, the pot is clean, but it is not shiny. After groping, I now use a cloth + baking soda + a little hot water wipe, or to some extent, to slow down the stains, while the pot with the smallest damage. It is also the best way for me to find the best effect.
Some people worry that baking soda will not destroy the stainless steel, in fact, will not. Baking soda solution pH below 8.5, alkaline. It is soft crystal particles, and the hardness of nails or gold, water wet, crystal edges can be melted, so as the friction agent, not only can remove the dirt on the surface of the appliance, also won't hurt the pot, toothpaste, temperature and salt than many.
In addition, if your home accessories Zwilling counters, can also go to the counter to buy the Henkel stainless steel cleaning curing liquid, is coated with a layer of the surface of the pot, placed 5-10 minutes, with soft cloth to wipe, remove stubborn stains or good effect. Similar products as well as BarKeeper's Friend (Kafoley's detergent).
Never suggest using steel brush brush, also does not recommend the use of detergent and salt crystal particles to friction. Especially high polished stainless steel pan with bright surface, once you find that the pot is clean, but the polishing surface is completely destroyed.
Also some of the factors that affect the maintenance of stainless steel pot can not be ignored, also need to draw attention to:
1, after each use do not immediately wash the pot with cold water, so as to avoid a large amount of water mist, so that the pot is not easy to clean, it is recommended to wash with warm water;
2, The rough and wipe the outer surface of 2 materials, can be hard, it will make a surface of the pot body with a sponge cloth.
3, without any chemical alkali or strong oxidizing, such as bleaching powder, oxygen acid sodium cleaning.